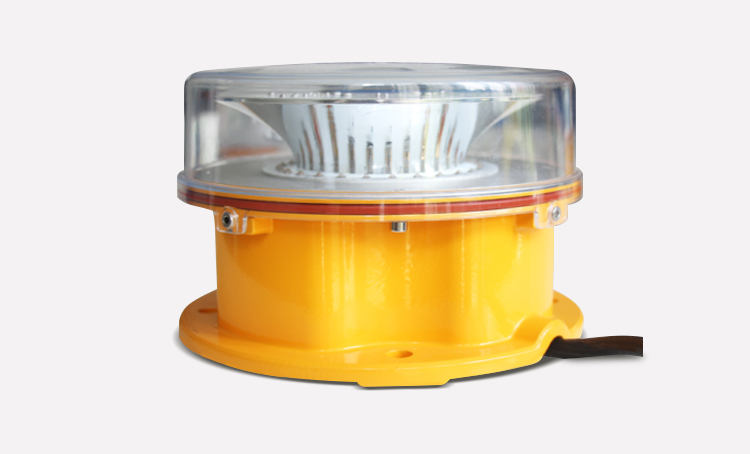 HL-12-A | Aircraft Warning Lights
Helipad Aircraft Warning Lights
The HL-12-A heliport approach light is a practical, compact and low-maintenance white flashing light used as a distance visual guide. It is very important when ambient light makes it difficult to see the heliport.
Enquire about this product »
The HL-12-A heliport lighting beacon is a white flashing light, used as a distance visual guide. It is extremely important when the ambient light has made it difficult to see that there is a heliport. According to ICAO, every heliport should have at least one light beacon. It should be installed above or near the heliport in an elevated position. Please ensure that there is no glare in the pilot's eye line from short distance.

The lamp cover adopts PC material of excellent impact resistance (IZOD notch impact strength: 90), thermal stability (service temperature can be 130℃), great transparency (available with a light transmission of up to 90%), auto-UV resistance, aging resistance and flammability rating in UL94V0.
• The house of the light adopts stainless steel SUS304 and aluminium liquid casting and oxidation treatment, the product has features of light weight, water tightness, seismic and corrosion resistance.
• Light source adopts cold light xenon tube, featuring high light (100Lm/W), light source life for flashing reaching 100,000,000 times. Widely used by the domestic and international aviation field.
• The light with surge protection device (In 7.5KA/5 times, Imax 15KA) can be used in the harsh environment.
Download the data sheet for this product. Data sheets include detailed specifications of the products including size information, power source and installation instructions. If you require more information than is available on the data sheet then please contact our sales team.
Data sheets are available as a PDF document, you will need Adobe Acrobat to view the file.

Download data sheet for this product »