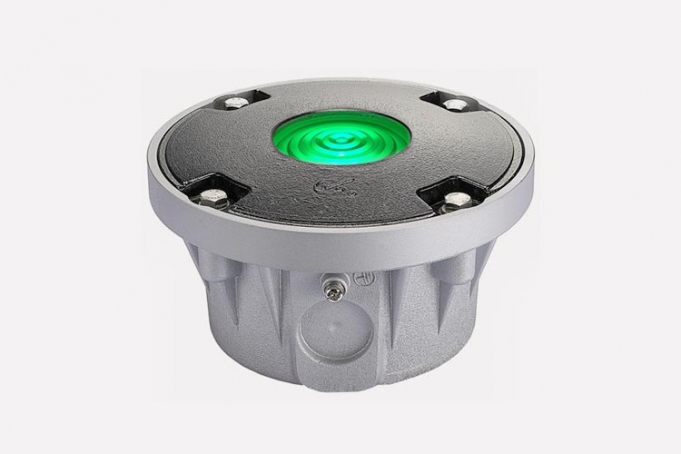 HPIN-60 | Aircraft Warning Lights
Helipad Aircraft Warning Lights
HPI-60 aircraft warning light is a practical, compact and low maintenance heliport perimeter light with a steady, burning green inset light that emits omnidirectional green light at night or day time with low visibility.
It is used to indicate a safe helipad take off landing area for helicopter pilots.
Enquire about this product »
A HPIN-60 is a heliport perimeter light with a steady burning green inset light. Emitting an omnidirectional green light at night time or during daytime with low visibility. This light indicates the perimeter of the helipad take off and land area, in order to indicate the safe landing area for the helicopter pilot. It is controlled by a switch in the heliport control cabinet.

The lamp cover adopts PC material of excellent impact resistance (IZOD notch impact strength: 90), thermal stability (service temperature can be 130℃), great transparency (available with a light transmission of up to 90%), auto-UV resistance, corrosion resistant and flammability rating in UL94V0.
Light housing is made of aluminium liquid casting and oxidation treatment.
Light source adopts the international advanced LED featuring low power consumption, high efficiency and light source lifespan reaching 100,000 hr..
Light has surge protection device (In 7.5KA/5 times, Imax 15KA) can be used in harsh environment.
Download the data sheet for this product. Data sheets include detailed specifications of the products including size information, power source and installation instructions. If you require more information than is available on the data sheet then please contact our sales team.
Data sheets are available as a PDF document, you will need Adobe Acrobat to view the file.

Download data sheet for this product »