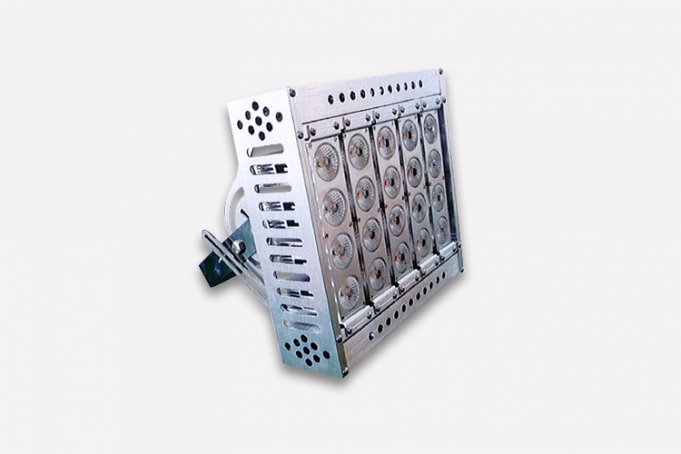 FLN-150 LED | Aircraft Warning Lights
LED Aircraft Warning Floodlights
A high powered LED energy saving 150watt floodlight.
Enquire about this product »
A 150watt LED floodlight for outdoor use on stadiums, gas & power stations, bridges, airfields and ports. A very innovative and recently improved LED lighting product.
It offers a 10, 25, 40, 60 and 90 degree premium precise optical lens angle system and anti-glare, therefore making it suitable for any occasion.

brightest flood light in the world
premium precise optical lens system, 2-10 times brighter than conventional light
modular design, easier maintenance
direct heat path technology 2-5 times better stability
anti-glare system, suitable for any occasions
IP66, underwater use support
3 years warranty